Duro Master System DMS X/3B
Agent Warranty : 10 Years Limited Warranty. *
• Once an order is confirmed, delivery shall take place within 2 working days (Mon-Fri); excluding Public Holidays.
• Weekend Delivery – Order submission must be completed on Thursday before 11am.
• Our friendly staff shall contact you via email/phone to arrange a preferred timing.
Payment : Bank Transfer, Cash, Cheque, PayPal
Sold By MJ HUB Pte Ltd.
* Applicable To Certain Models & Valid In Singapore Only.
Product Description
Pack Content :
Duro Master System – Art.833 + Art.998/70/A + Art.448/23.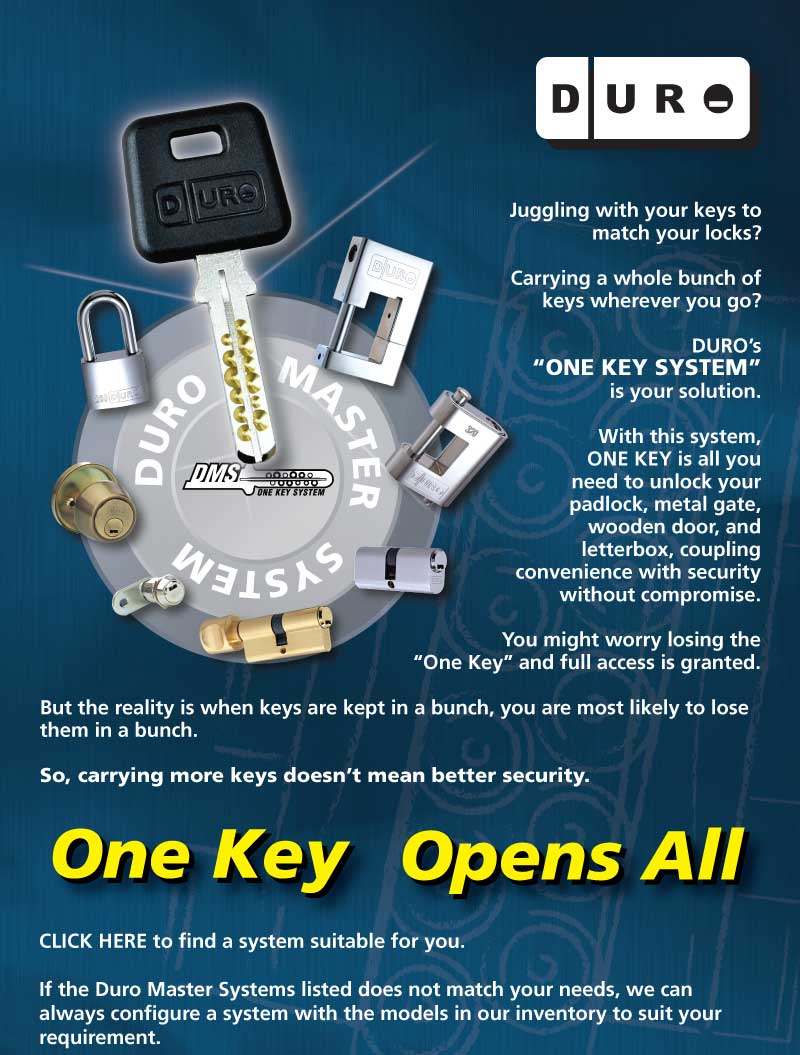 Q : What is the difference between DMS X/3B and DMS X/3C ?
A : Color of the cylinder Art998/70/B : Antique Brass & Art998/70/C : Chrome.
Q : How many keys in a pack?
A : 4.
Viewing 4 posts - 1 through 4 (of 4 total)
Viewing 4 posts - 1 through 4 (of 4 total)
You must be logged in to reply to this topic.
You have not viewed any product yet.