Product Description
About Novita W19 Water Dispenser
Portable & Compact In Size


Dimension (W x D x H): 270 mm x 375 mm x 352 mm

Hand Carry
Weight: 7.5Kg
Instantly Heated Up & Dispense Hot Water
6 Temperature Settings – 25°C, 40°C, 45°C, 60°C, 85°C, 95°C
6 Preset Volume Settings – 90ml, 120ml, 150ml, 180ml, 250ml, >350ml
Power Consumption


Rated Power Consumption: 2,000 Watts




Heater Power Consumption: 1,930 Watts


Voltage/Frequency: 220V-240V/50Hz

Water Tank Capacity Of 2.8 Litres; Purified Water Tank Capacity: 1.5 Litres


Able to fill approximately 8 standard glasses for consumption

Simple Filter Replacement Which User Can Easily DIY
1.7 Metres Power Cord
Filter Lifespan Indicator
Hot Water Protection Lock
4 Stage Filtration System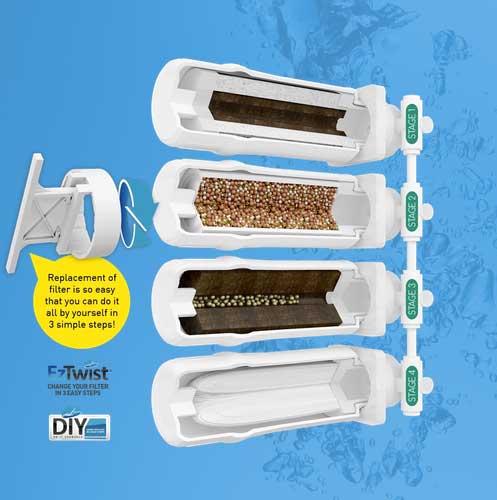 Stage 1: Sediment & Pre-Carbon Block

Filters rust, sediments, foreign particles and helps to remove volatile organic compounds (VOCs) and other chemicals such as chlorine.
Stage 2: HydroPure

Helps to promote better hydration, detoxification, better body metabolism and blood circulation.

Stage 3: Silver Ion Post-Carbon Block
Provides added bacteria resistance and post activated carbon filtering to remove any residual chlorine, chemicals or other impurities.
Stage 4: Advanced Ultra Hollow Membrane
Helps to remove more than 99.9% of E. Coli and Staphylococcus Aureus Bacteria. It also remove suspended colloids up to 0.1 microns.
Adopts advanced ultra-fine hollow fibre microporous membrane technology.